Spooky2 Portable GeneratorX Pro Essential Kit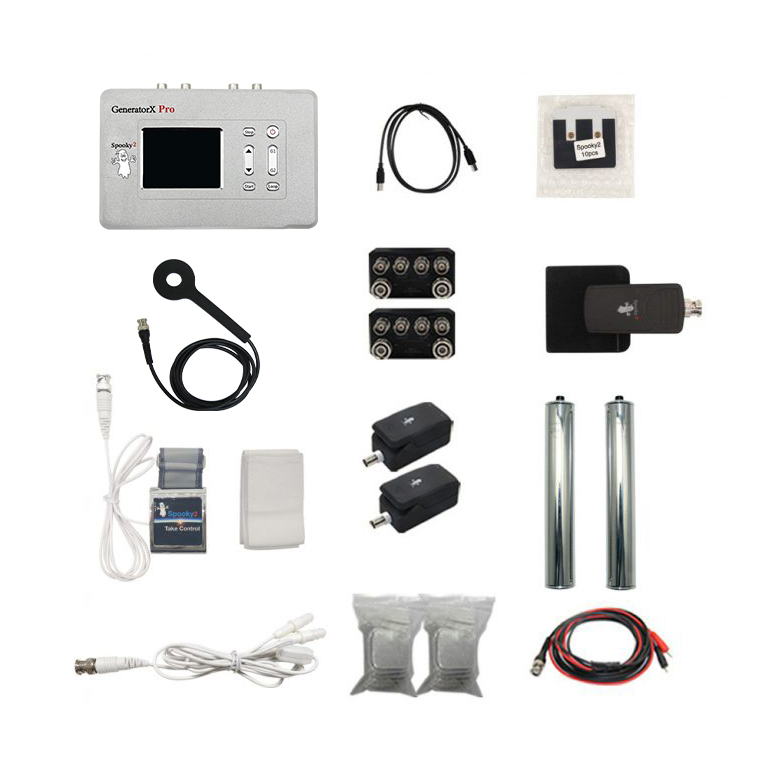 $994.38
GeneratorX Pro(GX Pro) is the world's most powerful Rife generator, brimming with the most advanced features. It is more advanced than our original Spooky2-XM Generator.
Each GX Pro contains 2 function generators, which is a total of 4 frequency outputs plus a full Biofeedback system.
GX Pro can run at 40 MHz with any waveform, and can also load up to 30 programs from Spooky2 software. The most important feature of GX Pro is that it can run standalone without a computer.
If you need to help with acute problems, chronic problems or serious problems, Spooky2 Portable GeneratorX Pro Essential Kit will be the best way to start.
Note:
At Spooky2, we are always trying our best to protect our environment. We have updated our kit packaging to a more sustainable portable case.
The Spooky2 software requires Windows.
Safe and Effective Energy Balancer
Start your body energy balancing journey with Spooky2 now! This is the best non-drug solution for your body energy balancing. We offer you a 30-day satisfaction guarantee, so you have nothing to lose but your diseases.
Information:
How to Use Spooky2 Portable GeneratorX Pro Essential Kit
Spooky2 Video Tutorial
Spooky2 GeneratorX Pro Users Guide
How to Do GX Pro TENS Scan
The Differences Between GX Pro and the XM Generator
Copy and paste this URL into your WordPress site to embed
Copy and paste this code into your site to embed