What We Recommend to New Users…
Spooky2 Portable Starter's Kit has all you need to set up the most highly advanced and versatile Rife system in the world. If you are a Spooky2 beginner, you can start from Starter's kit, which consists of one Spooky2-XM Generator, Remote mode, Contact mode, Cold Laser and Pulse Biofeedback.
It's ideal for Body System Detox, Schumann Resonance, boosting energy, etc.
$327.00  $345.69
Spooky2 Portable Essential Kit is the basic kit.
The Spooky2 system is powerful, but it can also be confusing, with plenty of options and accessories available. Therefore, we have put everything you need into one convenient package. This kit is sufficient enough for you to start your first Spooky2 journey.
$486.00  $516.69
Spooky2 GeneratorX Pro Portable Essential Kit is composed of a Spooky2 GeneratorX Pro, Remote mode, Contact mode, Cold Laser, PEMF and Fast Signal Biofeedback.
GeneratorX (GX) Pro is the world's most powerful Rife generator, brimming with the most advanced features.
Each GX Pro contains 2 function generators, which is a total of 4 frequency outputs plus a full Biofeedback system.
GX Pro can run at 40 MHz with any waveform, and can also load up to 30 programs from Spooky2 software. The most important feature of GX Pro is that it can run standalone without a computer.
$936.00 $994.38
This is the MOST powerful Rife machine and ultimate weapon.
It's a modern-day Rife system that can apply Royal Rife's original frequencies directly without a carrier.
Spooky2 GeneratorX Pro Essential Kit, Spooky2 Central Single Generator Kit, and an additional USB filter cable are all contained in this kit.
$2,640.00– $2,922.00  $2,809.38– $3,109.38
Spooky2 Scalar GeneratorX Pro Essential Kit provides a full scalar system for the healing scalar energy and scalar biofeedback scan. The kit contains one set of Spooky2 Scalar, one Spooky2 Scalar Digitizer, one GeneratorX Pro, and two BNC Cables.
Spooky2 Scalar is the first scalar treatment device to provide three different methods of transmitting healing scalar waves: pure scalar, molecular scalar, and Rife scalar.
$2,151.00– $2,310.00  $2,288.00– $2,457.00
Spooky2 Membership Program
Earn points when you shop, redeem rewards, get exclusive discounts and so much more.
JOIN NOW & GET 200 POINTS
Upgrade Your Spooky2 Kit Here
Spooky2 Online Training Course is Coming
During this training course, Dr. Bill McGraw will discuss the following main points:
➢Why I Had the Need to Create An Additional Protocol Based on New Ideas of Condition Origination and Growth.
➢How the Condition Develops Differently Based on the History of Traditional Treatment Methods.
➢Spooky2 Protocols that Allow Any User to Quickly Begin Treatment And Eliminate Fast Growing Conditions.
➢The Ideas Behind the Interaction of Vaccines and the Development of Aggressive Conditions.
➢A Q&A session.
In the name of Love - Spooky2 10th Anniversary Video
In the name of Love – Spooky2 10th Anniversary
Time flies, but Spooky2's original goals remain unchanged. The world is bound together with love. In the next ten years, we will continue to spread love wherever we go
Thank you so much for the continuous support from our admins and moderators, and many thanks to all the Spooky2 users.
Spooky2 Recommended by Health Practitioners
Why Choose Spooky2 Rife Machine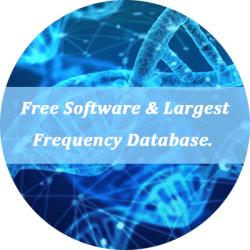 Free Software & Largest Frequency Database
Free software updates and the world's largest frequency database ensure Spooky2 will always be superior. Our database contains more than 50,000 programs and is still growing.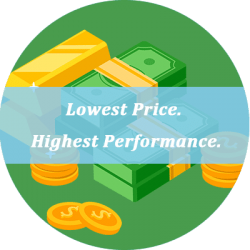 Lowest Price & Highest Performance
Spooky2 sells direct to customers, cutting out the middle men. Spooky2 provides good, honest health solutions without obscene profit margins.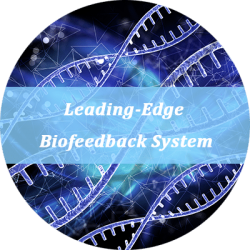 Leading-Edge Biofeedback System
Spooky2 has a well-developed biofeedback system. Biofeedback scans find the precise frequencies your body needs.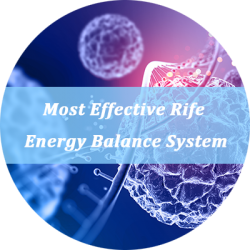 Most Effective Rife Energy Balance System
Spooky2 gives you not one, but MANY Rife machines in one package – with plasma, contact, remote, PEMF, cold laser, audio, and more.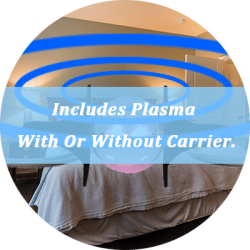 Includes Plasma With Or Without Carrier
Spooky2 Plasma is designed to apply Royal Rife's original frequencies with or without a carrier. It's the only machine which can transmit up to 3.5MHz without a potentially harmful fixed carrier frequency.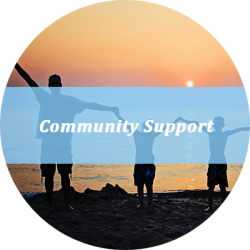 Community Support
There are more than 41,000 researchers and users who exchange experiences and discuss Rife machines. You are surrounded by friends who want to help.
What Spooky2 Users Are Saying
Damienn Danataus: I suffered from many health problems for a long time until discovering Spooky2. I had poor vision, was overweight, and had high blood pressure problems.
Bob Tompkins: Twenty years ago, I had surgery with months of recovery from that. I used Spooky2 Plasma to heal his legs with varicose veins(Phlebitis) successfully.
Tony, one of Spooky2's users, started his 11-day Terrain, and within only two days, all his hives had gone away. And then, he moved on to the BFB scan and also got amazing results.
Photos Shared by Our Amazing Users
Would you like to establish a partnering relationship with us?
Welcome to contact us here!