Spooky2 GeneratorX Pro
Each GeneratorX Pro contains 2 function generators, each with 2 outputs and full biofeedback function. GX Pro can run at 40 MHz with any waveform, and can also load up to 30 programs from Spooky2 software to run standalone without a computer.
Hardware Included
1 x Spooky2 GeneratorX Pro
1 x 12V Power Supply
1 x USB Cable
Features
2 built-in function generators, each with 2 outputs.
Fast full biofeedback function – a biofeedback scan which takes an hour with Spooky2 Pulse now takes just about 6 minutes. No more sitting (or lying) down forever, waiting for a biofeedback scan to complete.
40 MHz maximum output with any waveform.
Standalone capability with up to 30 loaded programs.
AM modulation between any waveform.
Up to 5 kHz gating (at any duty cycle).
If you are a NEW user, please notice that the generator can not work alone. The boost and other transmission modes are needed to work together. Don't worry, we prepared kit for you to save your time. You could get it here.
Specifications
Power Adapter Input: 100-240V,50/60Hz
Power Adapter Output: 12V 2A
Power Adapter DC plug specifications: 10*5.5*2.1mm
Configuration: 2 x Independent DDS generators
Output Short Circuit Protection: Yes
Offline (Stand-alone) Operation: Yes
USB speed: 115200 bps
Maximum Offline Program Count: 30
Maximum frequencies per program: 200
Microprocessors: 2 x 266 MHz ARM. 1 x 16 MHz advanced STM8 core CPU
Output waveform: 10 bits x 1024 bits
Sampling Rate: 266 MSPS
Display: 3.2" TFT True Color LCD
Display Resolution: 320 x 240 bit
Maximum Amplitude: 20vpp
Amplitude Resolution: 0.01v
Output Impedance: 50 Ω
Frequency Range: 0 – 40 MHz for all waveforms
Frequency Resolution: GX Pro has 8 decimal places across the entire frequency range.
Modulation Method: AM (Out 2 modulates Out 1)
Measurement Detection: Current and Phase Angle
Measurement Method: High-side Detection
Measurement Frequency Range: 100 Hz – 40 MHz
Measurement Resolution: 16 bits
Current detection resolution: 3.4uA
Phase angle detection resolution: 0.0015 degrees
Output Frequency precision: 50ppm
Input: 12V 2A 24W
Output: <= 200mA <= 20V
Note:
You need to load the programs from the computer to the GeneratorX Pro and then use your GX Pro stand-alone. For more details, please check the blog below:
https://www.spooky2-mall.com/blog/how-to-load-programs-into-generatorx/
The Spooky

2

software requires Windows.
Windows XP, Windows Vista, Windows 7, Windows 8/8.1, and Windows 10 can be used for Spooky

2

.
We will arrange the appropriate power supply based on the country of the order.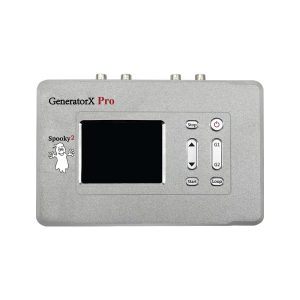 Watch this video to learn more about GX Pro:
Why Choose Spooky

2

Rife Machine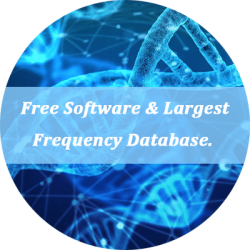 Free Software & Largest Frequency Database
Free software updates and the world's largest frequency database ensure Spooky2 will always be superior. Our database contains more than 50,000 programs and is still growing.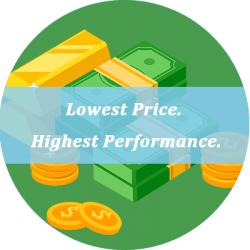 Lowest Price & Highest Performance
Spooky2 sells direct to customers, cutting out the middle men. Spooky2 provides good, honest health solutions without obscene profit margins.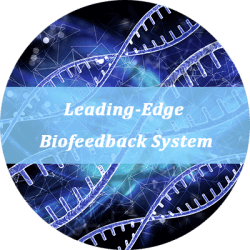 Leading-Edge Biofeedback System
Spooky2 has a well-developed biofeedback system. Biofeedback scans find the precise frequencies your body needs.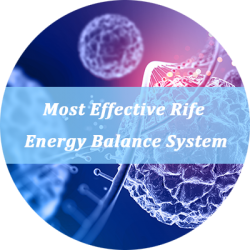 Most Effective Rife Energy Balance System
Spooky2 gives you not one, but MANY Rife machines in one package – with plasma, contact, remote, PEMF, cold laser, audio, and more.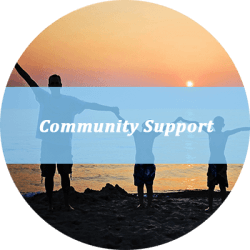 Community Support
There are more than 41,000 researchers and users discussing many kinds of diseases, frequency treatments and Rife machines. You are surrounded by friends who want to help.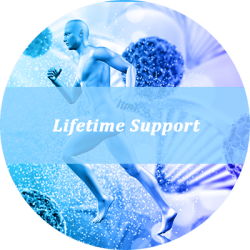 Lifetime Support
If you have any questions after purchasing one of our machines you can call or email and get free professional help no matter what your needs may be.